If you've been thinking about starting social media marketing courses, let's take a look at exactly what you'll get out of completing this type of education:
1) Knowledge
Although it may sound cliche, knowledge really is power. With everything you'll learn about social media, you'll be able to take that knowledge and apply it to any pursuit that you want.
2) Confidence
Whether you want to market your own business or want to secure a social media job, a social media certification will give you the confidence you need to go out and make things happen!
3) Credibility
Not only will social media marketing courses provide you with lots of knowledge and confidence, but they will also show anyone who's evaluating you that you really do have what it takes to fully harness the power of social media.
4) Networking
Since pursuing your certification will put you in a community of social media experts and enthusiasts, it's the perfect environment for networking and potentially opening up doors that you didn't even know existed.
5) Credentials
While we already touched on credibility, the fact that you'll have real credentials you can put on your resume, LinkedIn or your blog is worth mentioning again!
6) Socializing
Because the instructors leading your training are already social media experts, and many people who go through the same training will make their way to the top of the social media world, this is definitely an ideal community to be able to socialize with online.
7) Mentoring
With this type of training, you not only get to absorb knowledge by reading, but you'll also have access to social media experts who can help you really understand any especially complex concepts.
8) Content
There's a lot to be said for having 24/7 access to high quality content that's created by authorities and organized in a manner that makes it easy to learn exactly what you need to know.
9) Optimization
Not only will you know all the basics of social media, but you'll learn how to take things to the next level by collecting analytics data and then using that information to optimize your future efforts.
10) Trusted Sources
There's no shortage of blog posts about social media. While plenty have some value to offer, it can be hard to separate the great ones from the mediocre or downright wrong ones. Additionally, trying to piece together a comprehensive education through blog posts will take forever. Social media marketing courses provide information you can trust, as well as a format that allows you to focus all your attention on actually learning.
As you can see from the above list, there's a lot to be gained from social media marketing training. In fact, the skills you'll learn will be just as beneficial for a general job hunt as they will for actual social media jobs. So if you want to steer your career in the right direction, there's no better time than now to start working towards a social media certification.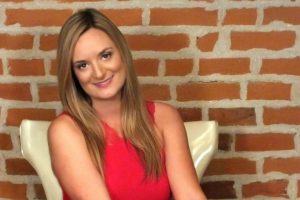 Michelle Hummel is CEO of Web Strategy Plus a full-service digital marketing agency. She was recently nominated for the Woman-Owned Business of the Year! She's a passionate Social Media Trainer with 15+ years of successful online business development, sales, and marketing experience. She also holds a valuable Internet Marketing Degree however with the ever-changing world of web marketing she strives to learn something new every day.
She travels Nationwide visiting her 22 Social Media Enthusiasts Chapters delivering in-depth social media training. She also provides Social Media Certifications through founding Web Media University. A current contributing editor to The Franchise Dictionary Magazine and she has written 3 books in her series called, "The Social Media Magnet: Everything You Need to Know to Attract Customers with Social Media", where she shares her best-kept secrets to success. She also specializes in helping Franchisors and Franchisees develop an integrated web marketing program to drive leads. She's available for interviews via email, telephone, Skype video, news segments on location and more. Just let her know how she can help.