Since blogging has been around for more than a decade, it's well established that this practice has evolved far beyond individuals talking about how their day went. In fact, blogging has become so prevalent that there's talk about an overabundance of online content. As a result, some businesses are questioning whether or not blogging is right for them. In addition to concerns about there already being too much content, some businesses simply haven't come around to this method of online marketing.
Although it's true that a business isn't going to benefit from haphazardly publishing random blog posts on their website, businesses that take a strategic approach to blogging are in a better position than ever before. Let's take a look at exactly why blogging is such a great idea for your business:
Become a Thought Leader
While you probably have lots of great opinions and thoughts about your industry, no one can read your mind. By putting your thoughts out into the world in the form of blog posts, you can position your business as an industry thought leader that people look to for advice.
Reduce Traditional Marketing Costs
Research has found that outbound marketing costs 2.7 times more than inbound marketing methods like blogging. Even though blogging may not replace all of your current marketing efforts, it's easy to recognize the appeal of having another marketing channel that's highly cost-effective.
Create a Sustainable Lead Funnel
Blogging is a great way to bring new leads into your funnel. One of the advantages of attracting leads through this method is that it generally does a very good job of increasing lead quality. The other advantage is that once you adopt a consistent blogging schedule, you'll find that it becomes surprisingly easy to estimate how many new leads will come into your funnel through this channel.
Increase Social Media Results
If your business has been using Twitter and Facebook but you don't feel like you're seeing good enough results, one big problem may be a lack of original content to share. By starting to blog on a regular basis, you'll be able to share the content you publish through social media. This type of sharing will help drive more visitors back to your own business website.
Improve Search Engine Rankings
Consistently publishing great content and sharing it through social media remains one of the absolute best ways to improve search engine rankings. Not only is this strategy effective, but it won't put you at risk of receiving any type of penalty from Google.
If you want to get the most out of your blogging efforts by sharing them through social media outlets, be sure to check out Web Media University's comprehensive social media training program.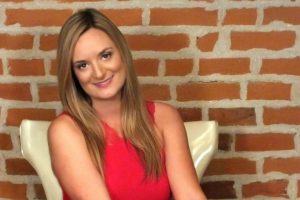 Michelle Hummel is CEO of Web Strategy Plus a full-service digital marketing agency focused on Franchise Marketing. She was recently nominated for the Woman-Owned Business of the Year! She's a passionate Social Media Trainer with 15+ years of successful online business development, sales, and marketing experience. She also holds a valuable Internet Marketing Degree however with the ever-changing world of web marketing she strives to learn something new every day. 
She travels Nationwide visiting her 22 Social Media Enthusiasts Chapters delivering in-depth social media training. She also provides Social Media Certifications through founding Web Media University. A current contributing editor to The Franchise Dictionary Magazine and she has written 3 books in her series called, "The Social Media Magnet: Everything You Need to Know to Attract Customers with Social Media", where she shares her best-kept secrets to success. She also specializes in helping Franchisors and Franchisees develop an integrated web marketing program to drive leads. She's available for interviews via email, telephone, Skype video, news segments on location and more. Just let her know how she can help!