Now that it's more than halfway over, it's safe to say that 2015 is turning out to be another big year for social media. As a result, countless businesses are relying on this channel as a primary driver of their growth. Regardless of where your business is at in terms of growth or using social media, it's helpful to know about the trends that are shaping the marketing that's being done via social media.

Since we speak directly with a lot of businesses and review quite a bit of data related to social media management, we want to use the remainder of this post to cover the social media marketing trends that your business needs to know about:
Social is Driving Direct Sales
When social really started hitting its stride about five years ago, one of the most common complaints businesses had was that social wasn't driving sales. While there's a lot that can be said for the benefits of using social to drive engagement and increase brand awareness, plenty of businesses want to use social for selling.
For any business who wants to sell more via social, the good news is things are actually moving in that direction. Last year, sales generated directly through social for the top 500 online merchants hit $3.30 billion. That was a significant increase from $2.62 billion in 2013. And thanks to social providers making these transactions even easier in 2015, it looks like that total will significantly top $3.30 billion by the end of the year.
Desktop Users Are Still Important
Since you're reading this post, chances are you keep your pulse on what's happening in the online marketing world. As a result, you're probably well-aware that mobile has been exploding in recent years. While businesses need to make mobile social media marketing a priority, all relevant data shows that desktop usage is far from being dead. That's just a reminder that the best strategies are those that take a balanced approach.
Podcasting is Gaining Traction
Given that President Obama recently went on a podcast that's recorded in a garage, it's not surprising that more people than ever are tuning into this medium. While podcasting is gaining a lot of traction, most of what's out there is just scratching the surface. If you're looking for a strategy that can complement your existing social efforts, podcasting is something to seriously consider for your business.
Because there's still a lot of time in 2015 for your business to reap the benefits that smart social media usage has to offer, you may be looking for ways to ramp up your efforts. If you want to drive the best results possible for your business via social, be sure to take a look at the social media training and social media certification programs offered by Web Media University and try a free 7day trial today.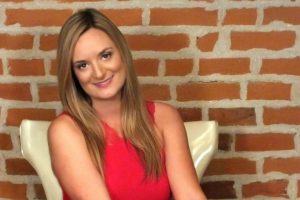 Michelle Hummel is CEO of Web Strategy Plus a full-service digital marketing agency focused on Franchise Marketing. She was recently nominated for the Woman-Owned Business of the Year! She's a passionate Social Media Trainer with 15+ years of successful online business development, sales, and marketing experience. She also holds a valuable Internet Marketing Degree however with the ever-changing world of web marketing she strives to learn something new every day. 
She travels Nationwide visiting her 22 Social Media Enthusiasts Chapters delivering in-depth social media training. She also provides Social Media Certifications through founding Web Media University. A current contributing editor to The Franchise Dictionary Magazine and she has written 3 books in her series called, "The Social Media Magnet: Everything You Need to Know to Attract Customers with Social Media", where she shares her best-kept secrets to success. She also specializes in helping Franchisors and Franchisees develop an integrated web marketing program to drive leads. She's available for interviews via email, telephone, Skype video, news segments on location and more. Just let her know how she can help!