Although the site isn't as large as Facebook, one of the main reasons that so many people are still interested in LinkedIn training is because there's a lot of value in this network. And thanks to initiatives by the company like investing heavily in their mobile experience, the overall size and value of LinkedIn continues to grow.
If you know that you can benefit from LinkedIn marketing but you've been putting off this task for longer than you can remember, there's no better time than now to get started. So to help you out, here are five actionable tips you can implement to significantly increase the number of targeted visitors who take a look at your profile:
Choose a Nice Picture
LinkedIn found that profiles with a picture are seven times more likely to attract views from other users than profiles that don't have a picture. And if you take the time to select a professional picture with good lighting, you can make your profile even more appealing.
Optimize the Headline
When someone searches through LinkedIn and gets a list of results, the headline is one piece of information that's included in those results. Because the headline plays such a prominent role in both profiles and summaries, be sure to make the most of this space. So if there's a specific keyword phrase you want your profile to rank for, you should definitely put the phrase in your headline.
Put in Your Links
Since a profile can include a Twitter link, as well as three other links, take advantage of this opportunity. Doing so will help you send visitors who look at your profile to the right destinations.
Pick a Custom URL
If you go into your profile settings, LinkedIn provides the opportunity to choose a custom URL. The reason this feature is quite nice is that it makes it easy to promote your profile through other sources. The main thing to keep in mind if you want the URL you choose to be memorable and easy to type.
Show Off and Share
While it's definitely useful to include information like any social media certification courses you've completed, don't limit your profile to just saying what you've done. Using that example, you should also show things you actually created during your social media training. You'll also find that taking the time to regularly share content like blog posts through your profile will yield some very desirable results.
If you want expert help creating the right LinkedIn strategy, be sure to take a look at how Web Strategy Plus can help.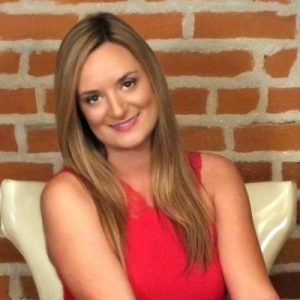 Michelle Hummel is CEO of Web Strategy Plus a full-service digital marketing agency focused on Franchise Marketing. She was recently nominated for the Woman-Owned Business of the Year! She's a passionate Social Media Trainer with 15+ years of successful online business development, sales, and marketing experience. She also holds a valuable Internet Marketing Degree however with the ever-changing world of web marketing she strives to learn something new every day. 
She travels Nationwide visiting her 22 Social Media Enthusiasts Chapters delivering in-depth social media training. She also provides Social Media Certifications through founding Web Media University. A current contributing editor to The Franchise Dictionary Magazine and she has written 3 books in her series called, "The Social Media Magnet: Everything You Need to Know to Attract Customers with Social Media", where she shares her best-kept secrets to success. She also specializes in helping Franchisors and Franchisees develop an integrated web marketing program to drive leads. She's available for interviews via email, telephone, Skype video, news segments on location and more. Just let her know how she can help!