The Internet has fundamentally changed the definition of effective marketing. Companies can no longer rely on blasting out mass messages and hoping customers respond. Because the Internet provides people with so many options, effective marketing has to earn potential customers' attention instead of trying to hijack it through brute force. This significant shift in strategy is known as inbound marketing.
While inbound marketing covers a wide range of strategies and topics, its essence can be boiled down to getting people's attention by sharing valuable content with them. Specifically, inbound marketing is about getting the attention of a company's target demographic. By creating content that is helpful, informative or entertaining for that demographic, people within it will come to the company's website and want to learn more about what else they have to offer.
Although the quality content is the cornerstone of inbound marketing success, it's not enough to simply create great content and then hit publish. Since the Internet is such a busy place, even the best content is only going to get a fraction of the attention it deserves if it's not promoted properly.
If you've come up with a solid content strategy for your business but aren't sure how to get your content out there, one proven distribution channel is Twitter. For someone who hasn't had much exposure to Twitter, going to the homepage may not be that compelling. And even after visiting a page like Search.Twitter.com, the presence of hashtags about celebrities or silly trends may make the site seem like a destination that's overrun by 12 to 15-year-olds.
While there are plenty of tweens on Twitter, it's important to remember that one of the reasons this company was able to join the New York Stock Exchange is because it has over 200 million active users. As a result, there are definitely lots of opportunities for businesses to get value out of this social network. But in order to do that, they first need to set up a targeted presence. 
Simple Guidelines for Communicating Through Twitter 
As a business, you don't need to reply to every single tweet that's relevant to you. That being said, you should always reply to negative comments and questions. For negative comments, just be sure to reply with a level head. And for questions, the reason it's always worth answering is that users are 64% more likely to buy from a business that consistently answers the questions they're asked on Twitter.
With both types of responses, you don't always have to send them publicly. Instead, there are times when it makes sense to do so by direct messaging. This form of communication is similar to sending an email or a message through Facebook. The one thing to keep in mind is Twitter doesn't automatically allow you to send DMs to every user. Instead, they either need to be following you, or they need to have opted in to receive direct messages from any follower. Since you do want any user to be able to reach you, be sure to go to your settings page and opt into receiving DMs from any of your followers.
Finally, don't be afraid to use a tool like Send Social Media to schedule tweets throughout the day. While you don't want to fully automate your stream, using a scheduling tool can allow you to stay active without constantly needing to keep a Twitter client open on your computer or phone. Just be sure that if someone responds with a negative comment or question, you do get back to them in a timely manner.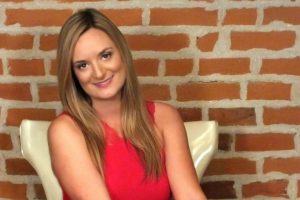 Michelle Hummel is CEO of Web Strategy Plus a full-service digital marketing agency focused on Franchise Marketing. She was recently nominated for the Woman-Owned Business of the Year! She's a passionate Social Media Trainer with 15+ years of successful online business development, sales, and marketing experience. She also holds a valuable Internet Marketing Degree however with the ever-changing world of web marketing she strives to learn something new every day. 
She travels Nationwide visiting her 22 Social Media Enthusiasts Chapters delivering in-depth social media training. She also provides Social Media Certifications through founding Web Media University. A current contributing editor to The Franchise Dictionary Magazine and she has written 3 books in her series called, "The Social Media Magnet: Everything You Need to Know to Attract Customers with Social Media", where she shares her best-kept secrets to success. She also specializes in helping Franchisors and Franchisees develop an integrated web marketing program to drive leads. She's available for interviews via email, telephone, Skype video, news segments on location and more. Just let her know how she can help!