When marketers talk about the power of Twitter, what they're really talking about is the power of people. One of the key lessons of Twitter training for business is that you need to use this platform to target the right people. Although you can drive a lot of traffic without the right targeting, the majority of that traffic isn't going to be people who are likely to become customers.
While having a large number of followers may look impressive, if you want your Twitter for business efforts to have an impact on your bottom line, you need to focus on quality over quantity. Now that you know why it's so important to target the right Twitter users, let's take a look at several different ways to connect with the right people:
The 3 Groups That Matter
Individuals who fall into your customer demographic are the first group you want to target. If you haven't taken the time to define the traits that one of your potential customers may possess, put that task at the top of your to-do list.
One commonly overlooked aspect of Twitter training for business is there are actually two other groups worth targeting. The first are industry influencers. Not only can the tastemakers of your industry send you qualified traffic, but having their endorsement can help close sales.
Amplifiers are the other group worth your time. Although there may be some overlap between influencers and amplifiers, not every influencer is active enough to be considered an amplifier. Since these users can be a little tricky to identify, the easiest way to pinpoint them is to visit Topsy. You can paste the URL of a popular post within your industry into this tool, and then you can see which Twitter users were most active in sharing it.
A Twitter Marketing Strategy That Works
Since a big part of Twitter training for business is identifying a strategy that works, we're going to give you an actionable plan that you can start putting into practice today. Followerwonk and Buffer are the two free tools you'll need in order to execute this strategy. Followerwonk provides lot of insights into into Twitter users and data, while Buffer is a Twitter management tool designed specifically for content.
Twitter profile optimization is the first step towards making beneficial connections. Adding a profile and including relevant keywords in your bio will maximize your profile's visibility. Next, use Twitter hashtags and @ mentions to get on users' radars.
As you start using Twitter more, you'll want to share a mix of content from your own blog, as well as others. In addition to sharing content, be sure to actively engage with other users. Finally, as you get more comfortable with Twitter and all of the features this platform has to offer, you can utilize advanced tactics like creating Twitter lists.
While this strategy will provide you with a solid start, if you want to fully optimize your Twitter efforts, be sure to take a look at our comprehensive Twitter training for business.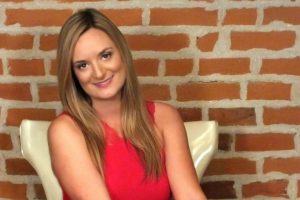 Michelle Hummel is CEO of Web Strategy Plus a full-service digital marketing agency. She was recently nominated for the Woman-Owned Business of the Year! She's a passionate Social Media Trainer with 15+ years of successful online business development, sales, and marketing experience. She also holds a valuable Internet Marketing Degree however with the ever-changing world of web marketing she strives to learn something new every day.
She travels Nationwide visiting her 22 Social Media Enthusiasts Chapters delivering in-depth social media training. She also provides Social Media Certifications through founding Web Media University. A current contributing editor to The Franchise Dictionary Magazine and she has written 3 books in her series called, "The Social Media Magnet: Everything You Need to Know to Attract Customers with Social Media", where she shares her best-kept secrets to success. She also specializes in helping Franchisors and Franchisees develop an integrated web marketing program to drive leads. She's available for interviews via email, telephone, Skype video, news segments on location and more. Just let her know how she can help!