If you're looking for a proven way to grow your business, social media marketing is an excellent option. By learning the ins and outs of social media marketing, you'll be able to harness the power of some of the fastest-growing platforms on the Internet to connect with potential customers. This learning path is also great for anyone who wants to change or advance their career. The one drawback to this type of marketing is social media continues to evolve at a very rapid pace. As a result, many people try to use social media platforms for marketing, only to give up in frustration when they don't see the results they're expecting.
Since the cycle of trying to utilize social media for marketing and then giving up after failing to see any traction is something that's been happening for many years, we created Web Media University as the leading resource to solve this problem. By going through our social media training program, you'll learn about all the common pitfalls business owners face with social media, as well as how to overcome them. Once you finish our program, you'll have all the skills and knowledge needed to fully harness the power of social media.
5 Key Benefits of Web Media University
The first reason to choose the Web Media University self-study social media certification program is we provide a great return on investment. Whether your goal is to grow your business or expand your career outlook, the attractive monthly payment options we offer mean you'll get incredible value from the program. A big part of this value comes from the fact that we're an online program. Because social media does change at such a rapid pace, the online format of our program allows us to keep our material up to date. By going through this Web Media University program, you'll learn the most cutting-edge strategies that are available.
Another benefit we're able to provide is continuous learning. As a business owner or professional engaged in social media marketing, you don't want to get stuck with an outdated skillset. Having 24/7 access to Web Media University and all of our excellent resources will ensure you never find yourself in this position.
We take a lot of pride in the dynamic nature of our program. You'll get exclusive access to tools like our case study library, social media software, apps, live webinars and expert teachers. We also offer a wide range of industry-specific training resources. Last but certainly not least is the self-study format of our program. We understand the busy schedule of a business owner or professional, which is why we make it very easy to tailor your studying to whenever you have free time.
If you're ready to master all the social media skills you need to find business or career success and beyond, enroll now in our self-study social media certification program.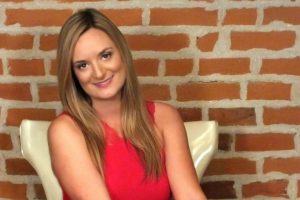 Michelle Hummel is CEO of Web Strategy Plus a full-service digital marketing agency focused on Franchise Marketing. She was recently nominated for the Woman-Owned Business of the Year! She's a passionate Social Media Trainer with 15+ years of successful online business development, sales, and marketing experience. She also holds a valuable Internet Marketing Degree however with the ever-changing world of web marketing she strives to learn something new every day. 
She travels Nationwide visiting her 22 Social Media Enthusiasts Chapters delivering in-depth social media training. She also provides Social Media Certifications through founding Web Media University. A current contributing editor to The Franchise Dictionary Magazine and she has written 3 books in her series called, "The Social Media Magnet: Everything You Need to Know to Attract Customers with Social Media", where she shares her best-kept secrets to success. She also specializes in helping Franchisors and Franchisees develop an integrated web marketing program to drive leads. She's available for interviews via email, telephone, Skype video, news segments on location and more. Just let her know how she can help!