There are a number of ways to drive traffic to a blog. One that has been around for over a decade but continues to be very valuable is blog SEO. By optimizing your blog for search engines, you won't just attract traffic to your blog. Instead, you'll attract visitors that have already expressed an interest in the kind of topics you write about on your blog. So whether you're using your blog to promote your business or are monetizing your blog through different methods like advertising, the right approach to search engine optimization can create a lot of value for your blog. Here's how to get started with getting your blog ranked for the right terms:
Do Some Keyword Research
Before you can start optimizing your blog, it's important to know the right search terms to build your keyword strategy around. A common mistake bloggers make is investing time and resources in optimizing for keywords that get very little search traffic. Although long-tail keywords with smaller amounts of traffic can be valuable, there should be a few cornerstone terms with medium to high amounts of traffic that your strategy is built around. You can get this information by using a keyword research tool. Google offers a tool directly through the AdWords interface. There are also a number of free and paid tools that use various data sources to estimate how many people are typing in specific search terms every month.
Write First, Then Optimize
Once you've done your research and know the terms that you want to focus on ranking for, you're going to want to use them in the blog posts you publish. However, that doesn't mean you need to use each term a certain number of times per post. This approach will lower the quality of your writing and not really make a difference with SEO. A better strategy is to write for your audience first, then add any target keywords during the editing process. This will allow you to place them in areas like the meta description, title and opening paragraph without watering down the quality of your posts.
Pursue the Right Links
In addition to the content you publish, links also play a big role in search engine rankings. You'll want to look for opportunities to connect with other publishers and get them to link to your blog. Just be sure that you don't try to take shortcuts. When bloggers attempt to create lots of links by pursuing low-quality sources, they put themselves in a position where they may receive a penalty that cuts off all their search engine traffic.
If you need help taking your blog to the next level, learn how Web Strategy Plus can help.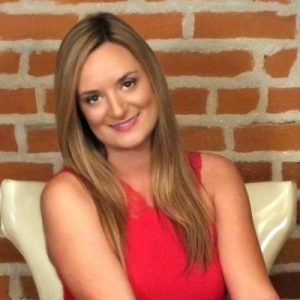 Michelle Hummel is CEO of Web Strategy Plus a full-service digital marketing agency focused on Franchise Marketing. She was recently nominated for the Woman-Owned Business of the Year! She's a passionate Social Media Trainer with 15+ years of successful online business development, sales, and marketing experience. She also holds a valuable Internet Marketing Degree however with the ever-changing world of web marketing she strives to learn something new every day. 
She travels Nationwide visiting her 22 Social Media Enthusiasts Chapters delivering in-depth social media training. She also provides Social Media Certifications through founding Web Media University. A current contributing editor to The Franchise Dictionary Magazine and she has written 3 books in her series called, "The Social Media Magnet: Everything You Need to Know to Attract Customers with Social Media", where she shares her best-kept secrets to success. She also specializes in helping Franchisors and Franchisees develop an integrated web marketing program to drive leads. She's available for interviews via email, telephone, Skype video, news segments on location and more. Just let her know how she can help!