With over 225 million users, LinkedIn has become a central hub for anyone who's serious about their career. While most professionals are aware that this site is a great tool for building their personal brand, many businesses don't realize just how useful it can be for increasing leads and ultimately sales.
If you run a B2B company and want to know how you can utilize LinkedIn, Groups are one answer to that question. Since many businesses assume that their company page is a more valuable tool than the site's Groups feature, let's go over some key tips for using Groups to generate notable results:
Be Active
Although this may sound obvious, some businesses make the mistake of viewing Groups as a type of set it and forget it channel. While it may be possible to create a successful group that helps your business without being overly involved in it, the odds of doing that are slim. As a result, you'll be much better off by playing an active role in the growth and continued activity that your LinkedIn community generates.
Don't Overwhelm
At first, this may seem contradictory to the previous tip. But the reason it's not is just because you're active doesn't mean you need to dominate the entire group. In fact, being too visible can actually work against you. If someone comes to your LinkedIn Group and only sees your profile picture, it's going to seem too self-promotional. On the other hand, if the same visitor sees that your LI Group has a diverse mix of people participating, they're going to be much more likely to stick around so they can look into what everyone is talking about.
Spread Out
Don't limit yourself to only participating in your own group. It's also a good idea to establish a presence within related groups. The one thing to keep in mind is you don't want your participation in other groups to be viewed as spammy in any way. The best way to avoid that is to steer clear of blatantly promoting your own LI Group. Instead, as long as you add value to other groups, people will want to learn more about you and end up finding their way to your group.
Feel Free to Share
Some businesses are hesitant about promoting content from other sources. However, that's actually the wrong attitude to have. You want people to view your LinkedIn Group as the best source of information about a specific topic. As a result, the more sources that are brought into the mix, the more credibility you'll be able to establish.
Send Invites
Once your LinkedIn Group gets to the point where you feel it provides concrete value to the people who participate in it, don't be afraid to use the site's Advanced People Search and then send group invitations to the targeted leads that you find. You can also invest in a dashboard like Send Social Media to start automating posts to your group, profile and company page.
If you want to learn even more about how you can use LinkedIn to drive traffic, increase your influence and significantly grow your business, Web Media University has a great LinkedIn Marketing training course.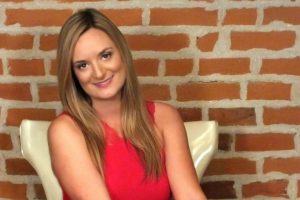 Michelle Hummel is CEO of Web Strategy Plus a full-service digital marketing agency focused on Franchise Marketing. She was recently nominated for the Woman-Owned Business of the Year! She's a passionate Social Media Trainer with 15+ years of successful online business development, sales, and marketing experience. She also holds a valuable Internet Marketing Degree however with the ever-changing world of web marketing she strives to learn something new every day. 
She travels Nationwide visiting her 22 Social Media Enthusiasts Chapters delivering in-depth social media training. She also provides Social Media Certifications through founding Web Media University. A current contributing editor to The Franchise Dictionary Magazine and she has written 3 books in her series called, "The Social Media Magnet: Everything You Need to Know to Attract Customers with Social Media", where she shares her best-kept secrets to success. She also specializes in helping Franchisors and Franchisees develop an integrated web marketing program to drive leads. She's available for interviews via email, telephone, Skype video, news segments on location and more. Just let her know how she can help!