One of the biggest criticisms that businesses have about Twitter is that for all the hype surrounding it, the platform doesn't drive real results. Although it's easy to understand why plenty of businesses feel that way, it's not actually a problem with Twitter. Instead, it's simply because they don't know the best strategy for fully utilizing this platform.
If you want to use Twitter to drive real results for your business, you'll be happy to know that there are proven strategies for doing exactly that. The first step in this process is to actually connect with leads. The best way to accomplish that task is to set up Twitter searches for keywords that are highly relevant to your business. The next step is to use an app like Send Social Media to set up email notifications when someone uses those keywords.
Then when you receive an email notification, you can help that person by directing them to a post on your blog that answers their question. And because your blog should have an email signup form in its sidebar, there's a good chance that they will submit their address.
Once you have the email address of a Twitter user, you can bring them into your standard sales funnel. If you don't currently have a funnel in place, it's generally most effective to start by sending content that provides real value. Then once you've built a relationship with that person, you can actually send them a pitch to close the sale.
The keyword monitoring and providing a response strategy also works for people who are already in buying mode. Just remember that if you're going to reach out to someone with a direct pitch, you need to be able to clearly articulate exactly why they should choose your business over your competitors. Although some businesses are hesitant to sell in this manner, most Twitter users are very responsive to the fact that they know they're speaking directly with someone in charge instead of an anonymous customer service team member.
Come up with a search that's relevant to the products or services you sell, and then start monitoring it to see what kinds of things come up among the Twitter users who are your most promising leads.
Ready to learn more? Check out our custom social media training packages.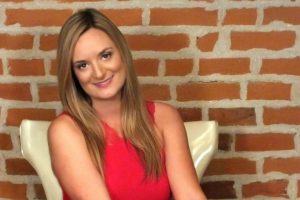 Michelle Hummel is CEO of Web Strategy Plus a full-service digital marketing agency focused on Franchise Marketing. She was recently nominated for the Woman-Owned Business of the Year! She's a passionate Social Media Trainer with 15+ years of successful online business development, sales, and marketing experience. She also holds a valuable Internet Marketing Degree however with the ever-changing world of web marketing she strives to learn something new every day. 
She travels Nationwide visiting her 22 Social Media Enthusiasts Chapters delivering in-depth social media training. She also provides Social Media Certifications through founding Web Media University. A current contributing editor to The Franchise Dictionary Magazine and she has written 3 books in her series called, "The Social Media Magnet: Everything You Need to Know to Attract Customers with Social Media", where she shares her best-kept secrets to success. She also specializes in helping Franchisors and Franchisees develop an integrated web marketing program to drive leads. She's available for interviews via email, telephone, Skype video, news segments on location and more. Just let her know how she can help!